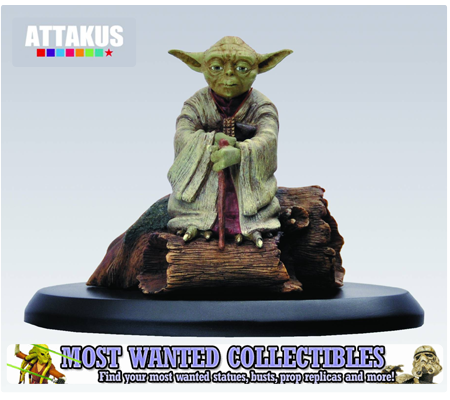 Buy this you should from Most Wanted Collectibles!
-- Posted by Tamer on Wednesday, July 30 2014
This 1/10 Scale Attakus TESB Yoda just looks fantastic to me. At only $61 dollars, that is the cheapest I have seen this for anywhere, if your store is even still listing it.

Don't forget to go to MWC for all you high end collectibles if you like getting them for lower prices. I mean I guess you could pay a higher price, but when you factor in the excellent customer service, fast and protected shipping it just seems like a no brainer to use em to me!

---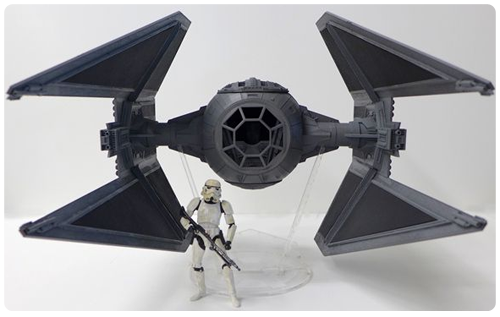 A TIE Interceptor in 6 inch scale!
-- Posted by Tamer on Wednesday, July 30 2014
Now I can't verify that exactly, but that sure does look like a 6 inch Storm Trooper standing in front of this. All I can say is that if you aren't watching our Facebook Page these are the types of things you may be missing out on. Click here for more images and information on that great TIE which I might add was 3D Printed!

---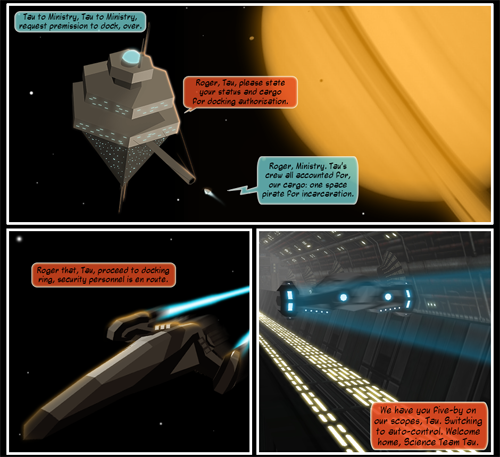 Smeagol92055 shows us the first page of a great webcomic...
-- Posted by Tamer on Wednesday, July 30 2014
"Here's the very first page of my new sci-fi comic, Science Team Tau! I've been working on this comic for over two years now, and I finally am able to start producing actual artwork for it!" Look for us to feature this in our Graphic Fiction Section when he gives us the full chapter!

---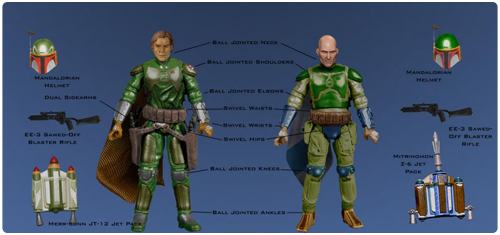 Darth Sinister presents a different point of view...
-- Posted by Tamer on Wednesday, July 30 2014
He is back with a new Star Wars Marvel Update. I am seriously liking all of the wonderful characters he is creating. I can't even imagine how well a wave or even line of SW Marvel Figures would be received if Hasbro would ever deem to make them.

---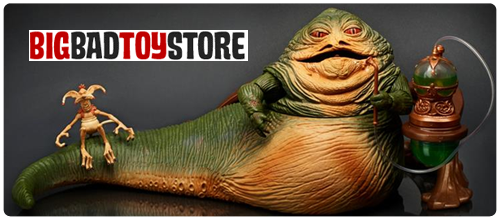 Big Bad Toy Store relists the SDCC Jabba!
-- Posted by Tamer on Wednesday, July 30 2014
It was nice to wake up this morning and know there was still a good option to pick this up. Big Bad Toy Store is listing this for $115, which is a heck of a lot cheaper than you will find it listed for at the aforementioned evil bay! This had originally sold out so don't look for it to stay up there forever if you want it!

---
Clonesniper78 is back with an update...
-- Posted by Tamer on Wednesday, July 30 2014
He is working on some JOE stuff as well as some work in progress Zombies. Ole Flint is looking pretty buff. Its always great to see an update from CS78.

---
Kweh-Chan is back with a July Update...
-- Posted by Tamer on Wednesday, July 30 2014
"I can't remember if I submitted the work in progress, or not, but regardless, I finally finished my Elsamoidian piece, simply so that I wouldn't have to through the entire month of July without finishing or submitting a piece of work." We also want to congratulate her on recently graduating from college with a Masters Degree in Astrophysics!

---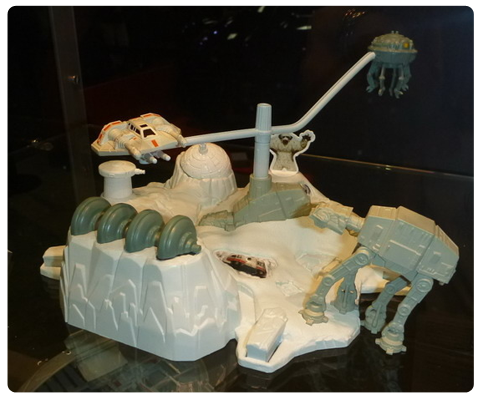 Mattel to make Star Wars Playsets!
-- Posted by Tamer on Wednesday, July 30 2014
Well they aren't huge, but they sure did preview some awesome die-cast vehicles in the form of a Millennium Falcon and showcased some awesome smaller size playsets like the Death Star, Hoth Echo Base, Rebels Transport, and some smaller sized ships the remind me a lot of micro-machines or maybe even Action Fleet! Lets just say Spring of 2015 is gonna be a great year to be a collector for many reasons. Thanks to Figure.com for creating a great Mattel Gallery.

---

Here is our question and answer session with Hasbro for SDCC 2014!
-- Posted by Tamer on Tuesday, July 29 2014
I am sorry it took me a bit to get this posted, but up for your viewing perusal is our question and answer session we had with William Rawley and Jeff Labovitz of the Hasbro Brand Team. I would like to thank both of them and our first time out of the gate reporter Todd for taking the time to do these for us. Click here to read the answers to questions dealing topics that include; new additions to the six inch line up, paint mask issues, new vehicle offerings, the future of action figure articulation, and more!

---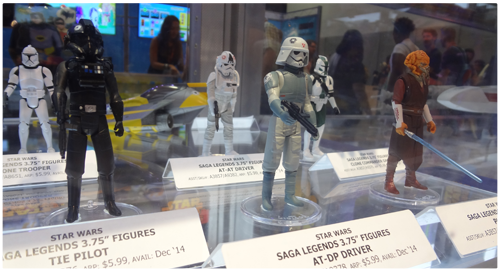 Todd sends in some photos of the Hasbro Booth...
-- Posted by Tamer on Tuesday, July 29 2014
Well he sure didn't let the time he was waiting to ask our questions go to waste. He snapped a few images of the various items in the display cases. Trust me these are way high resolution so get prepared to see em large!

---
Its time for a new episode of Boring Conversation Anyway!
-- Posted by Tamer on Tuesday, July 29 2014
It was great to get back with the gang and cover all things SDCC with +Dan Curto, +Yakface.com, +Dorksidetoys, +Tamer ofthe Shipyards & Jedi Temple Archives chew the fat over Hasbro, +Sideshow Collectibles & more. Look for us to watch The Empire Strikes Back for the next cast and cover all the great toys we have seen over the years pertaining to that particular movie.

---
Revoltech to make Star Wars Six Inch Figures and small vehicles!
-- Posted by Tamer on Tuesday, July 29 2014
Dayton's second great SW Product Update this afternoon was a great image gallery of "upcoming Revoltech Star Wars Darth Vader, Stormtrooper, R2 and C3PO...a tease of Boba Fett and some small Revoltech vehicles?." I must say it is getting quite crowded in the six inch line up. And Dayton I have to agree with you on that capey shoulderpads thing!

---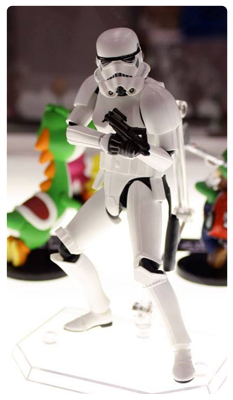 Sith Fire 30 is finding new Star Wars Updates...
-- Posted by Tamer on Tuesday, July 29 2014
This is the first of not one, but two Star Wars New Product updates I have seen by our pal Dayton this afternoon. First up in an update to the new MAFEX Line. I am telling you between that Storm Trooper and Darth Vader I don't know how you are gonna resist these if you like the 6 inch Scale. See the full update on his Facebook Page.

---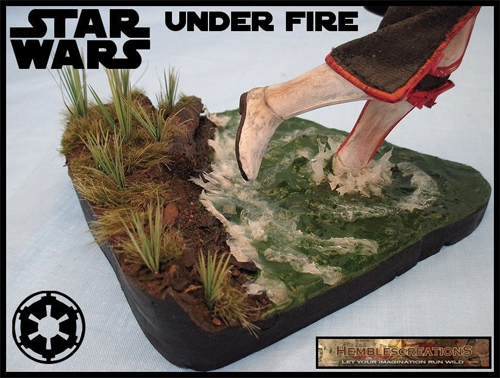 Ron Hembling is back with a Trooper Under Fire...
-- Posted by Tamer on Tuesday, July 29 2014
I know it might seem weird that I am only showing the lower area of this new 6" custom from Hemble, but the water effects he achieved with this one are nothing short of outright magic. Needless to say the rest of this Trooper is just as brilliant, but that mini-diorama of him splashing through the water really shows the quality that we have come to expect as just normal everyday stuff from Ron Hembling. Wow!

---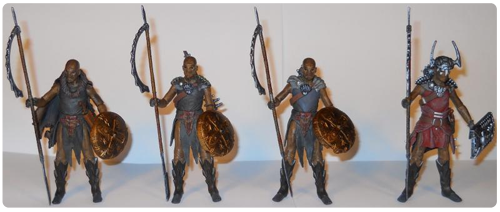 The Spectre is ready to invade Middle Earth...
-- Posted by Tamer on Tuesday, July 29 2014
The Eye of Sauron is strong with Dan this month it seems as he is back with a veritable army of Orcs. I have never seen such varied character ranges as the ones he has created from Warg Riders to Sentries to Heavy Armor, etc. I know I lost a half hour this morning just drooling at all the great custom goodness. Even the weapons for these alone are something to marvel at. Just awesome work Dan!

---