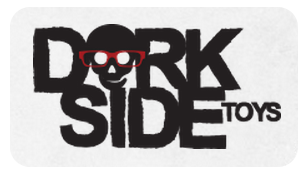 Have you gotten in yet on Dorkside Toys' epic Warehouse Sale?
-- Posted by Tamer on Saturday, August 1 2015
I myself have taken advantage of some fantastic deals on six inch figures like Han in Stormtrooper Disguise to Commander Cody. I mean how can you not like 6" Figures for $14.99! They now have deals on some of the newer 3.75" Figures for Recent black series from $8.99! Click here to go save some good on some great Star Wars, JOE, Pacific Rim, Marvel, and more action figures!

---
Mandalore25 shows us a WIP...
-- Posted by Tamer on Saturday, August 1 2015
"Have another Celeste Morne wip pic. Hoping to finish her soon."

I am still reeling from his War Droid he showed us in the last custom challenge. Is his sculpting getting really great or what!

---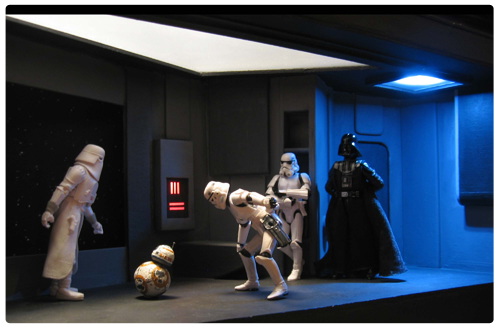 Here is Larifari's 2nd Diorama Attempt...
-- Posted by Tamer on Saturday, August 1 2015
"This is my second diorama to my imperial guys."

Yeah, I think he is gonna have one very bright future in making dioramas. Wow!

---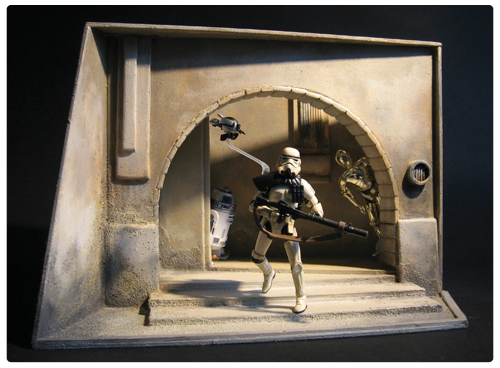 Larifari shows us his very first dio...
-- Posted by Tamer on Saturday, August 1 2015
"This is my first diorama attempt. I started making a cantina, but I changed my mind so quickly, after I saw the size of the upcoming diorama."

It sure looks good to me. Larifari has shown up and is really impressing me with his ships and dios.



---
JDeck shows us a WIP 6" Power Droid...
-- Posted by Tamer on Saturday, August 1 2015
"Ever since Hemble made his 6" droids when I first started here, and saw some droids built by Sprywalker and others. I've been wanting to build some of my own. Now that I've figured out how to make Jawas I need droids to go with them. This is the first step on my GONK droid. I still need to sand the face area, just waiting for putty to dry fully. I put more parts on him than I initially wanted, but if he's owned by Jawas he's probably pretty jury rigged."

He is much further along than the above pic, but I wanted to give you an idea of what he is using to put this together. Why don't you give it a try yourself?

---
Wraithnine is showing us some new Sideshow Custom Troopers!
-- Posted by Tamer on Saturday, August 1 2015
His Sideshow Customizing is the stuff of legend nowadays and I really enjoyed seeing his new Troopers. SSC may never get to some of these variations, but Jay sure is. Click here to see his latest.

---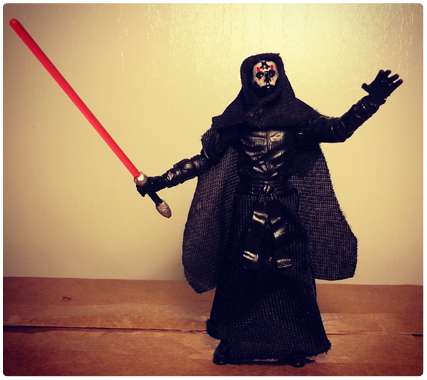 Ajunta Pall is back with a new Sith Update...
-- Posted by Tamer on Saturday, August 1 2015
"Due to LIFE I haven't been able to post anything all week. So noe that I have a little free time. Heres a little sneak peak at an update I did tonight

Darth Nihilus' character was created by artist Brian Menze and was inspired by the Famous Hayao Miyazaki's animated character named NO-FACE, from the cartoon movie "Spirited Away"!! My ex Wife introduced me to this movie she's a big anime head. I thought he looked familiar when I first learned of this SW character and decided to do some background research. Cool."

Cool background on this character I didn't know. Ajunta Pall has really been on fire with his customs lately. I can't keep up with his updates so make sure you scroll up and down to get all that custom goodness in!

---
Stan is back with a Smuggler Lando...
-- Posted by Tamer on Saturday, August 1 2015
"Enjoy the decals everyone; I have a second set on working on that I share eventually! Latest custom is Lando smuggler outfit, big thanks to Darth Daddy and CustomJedi for the receipe! Add the upholstery stap on leg!"

Customizers being inspired by, and helping other customizers. Stan is the epitome of that. Don't forget we have his decals shared here if you missed them from previous postings. These were the ones I showcased during announcements on CAFN!

---
Drakos shows us some new kitbashes...
-- Posted by Tamer on Saturday, August 1 2015
"Just wanted to share some kitbashes I have on the side since I'm still too busy to work on my WIP customs.
Here are 2 kitbash Mandalorians."

They look good to me. I especially like the one with the wings!

---
I-am-Boba-Fett gives us a new Sith...
-- Posted by Tamer on Friday, July 31 2015
"Here is a custom SITH MARAUDER figure that I made.
This custom figure features a hooded one piece resin cast head available from me that is moveable on the articulated neck peg (swivel left and right, up and down movement), hip articulation, soft goods lower robes, and dual bladed lightsaber that can split into two separate Sith lightsabers.

This figure is for sale and can be yours if you choose to embrace the Dark Side here..."

---
YakFace shares his TFA Melted Vader Helmet...
-- Posted by Tamer on Friday, July 31 2015
"Been a few years since I have posted anything new on the yards. Last time I was only doing 1:18th scale customs but I have been busy working in the theme park fabrication industry in Orlando Fl and have got a whole new set of skills. I just finished my first 1:1 scale Star Wars prop from The Force Awakens, Darth Vaders melted helmet. The original sculpture was all hand done in Chavante modeling clay and has a removable top dome that reveals details seen in ROTJ. I molded the entire piece using a "glove" mold technique so their are not seem lines in the final casting."

Folks click here to go see how you can own one of these bad boys! So cool! And he is asking what you think.

---
The Iron Panda is back with an awesome AT-ST Dio...
-- Posted by Tamer on Friday, July 31 2015
"Finally, my Bandai AT-STs are finished. I couldn`t resist building two so I can show different weathering-patterns
the build was absolutely straightforward, so I could rush my way to the painting sessions.as usual everything is acrylic paint (Gunze Sangyo)applied with an airbrush. I did some more Color modulation than I normally do,but still keeping the effect subtle enough. I used Vallejos special effekts Paint set for the first time and I can highly recommend it.for the Base i used PE Fern and lasercut Oak leaves.
i think i will buy a third one,displaying it with the hatches open maybe...?"

---
Ghost Skull 18 is back with an Ultimate Deadpool...
-- Posted by Tamer on Friday, July 31 2015
Wow, that is sure some head on this guy ain't it! No wonder he wears that red mask. I love it. Click on through to see more images.

---
Arnie and Marjorie are having a 10 Year Star Wars Action News Party!
-- Posted by Tamer on Friday, July 31 2015
"On Saturday, Aug. 22, Star Wars fans are invited to the Star Wars Action News 10th anniversary bash during Wizard World Chicago. The party, also celebrating Marvelicious Toys' 5th anniversary, will be hosted by the Hyatt Regency O'Hare. The event begins at 7:30 p.m., and will feature door prizes, appetizers, cake, and a cash bar. Adult tickets include bonus exclusive collectibles ranging from T-shirts to the exclusive Star Wars Action News badge and lanyard, plus a collectible coin previously only available to those who work on the show.

In addition, all adult tickets enter you in the drawing for a huge selection of door prizes. Items have been provided by DorksideToys.com, Big Bad Toy Store, Kotobukiya, Hallmark, Venganza Media, and many more. Attendees can win items ranging from statues to entire waves of Star Wars figures, and more! Find out more at: http://www.swactionnews.com/party.htm?id=1."

Congratulations to Marjorie and Arnie and all the Star Wars Action News Crew for 10 years. Here is hoping to many, many more. Folks, these are some great folks and such great ambassadors for the hobby.

---
Gentle Giant announces Holiday Exclusive...
-- Posted by Tamer on Friday, July 31 2015
"Q4 2015 Release: Pre-Order by AUGUST 14th**

The 2015 holiday season is upon us! Join the festivities with a warm glass of blue milk, some tasty cookies, and Salacious B. Crumb! Digitally scanned from the original Kenner vintage figure, Gentle Giant Ltd. has enlarged Crumb to JUMBO size to celebrate the season.

** Orders placed after August 14th, 2015 are NOT guaranteed.

Please note, you must be a Premier Guild member to purchase this product.

---